About Me
My Purpose: Transforming Lives and Relationships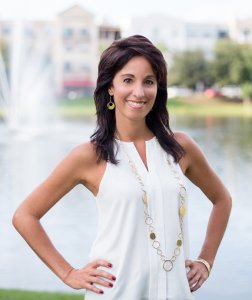 I achieve this through educating and coaching my clients in basic human needs psychology, discovering limiting beliefs and patterns, taking radical personal responsibility for choices and behaviors and living an authentic, conscious life.
Several years ago, I suffered a devastating accident, falling down a flight of stairs in my home. The blow to my head knocked me unconscious. When I woke up, I was vomiting, in convulsions, and I couldn't move. I broke my back and suffered a massive concussion. My entire life stopped and the identity I once knew was gone. I was hopeless and suffering. From then until now, I have been on an incredible journey back to health. And through this process I have learned a new way of being. I discovered my true purpose of helping and educating others who had also lost hope so that they too could heal and transform their lives. With this purpose in mind, I started my education in Nutrition and Natural Health. It wasn't long into my education and experience working with clients that I learned that achieving a truly fulfilling life required not only nutrition, but also a whole body approach of healing and aligning the mind, body and spirit. I further continued my studies to encompass these other areas.
My mission through my consulting is to transform lives and relationships. I meet my clients wherever they are in their journey of life. I help them discover and achieve a healthy lifestyle, a peaceful mind, joy, amazing relationships and their true potential in life. My approach and style are different than typical counseling and have been acquired through a combination of everything I have learned, studied and experienced throughout my own journey. I have paired complex tools and powerful information to maximize the transformational impact on lives. I analyze my clients' current situations, and I focus on educating them to learn about and discover themselves. I help them build awareness of their limiting beliefs and patterns that are holding them back, encourage them to take radical personal responsibility for their choices and behaviors, teach them a new communication style and help them develop and follow a plan to achieve their goals to a completely fulfilling life.